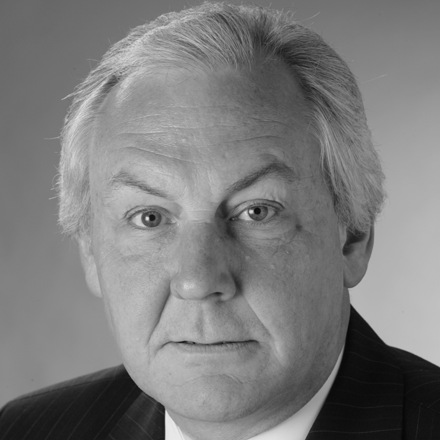 Bill has over 35 years in the international hospitality industry. His career spans both the corporate and field operations of major hotel organisations. He has worked in Australia, New Zealand, the Pacific Islands and many countries throughout Asia and the USA. Until 2015 Bill was Director of Operations for IHG in Australia and New Zealand. Bill's background has seen him in corporate functional roles of Finance, Development, Marketing and Human Resources. In Operations he has lead organisations, such as ITT Sheraton and IHG across the corporate organisations in the Australasia region and has been a successful General Manager of hotels. Bill's speciality has been focussing on the re-positioning of hotels and businesses and creating a human culture that knows how to beat the competition. Bill understands the competing priorities of Owners, Operators, Employees and Consumers. Across a variety of brands and the range of star ratings that exist in the current market. Strategy4Hotels Strategy4Hotels has been established to provide expertise to Hotel Owners, Operators and Investors to
Enhance financial returns both in the short and medium to long term
Bridge differences of opinions and nonaligned objectives and actions between various stakeholders
Create a plan to future sustainable asset value growth
Establish in house management for Franchisees and/or non-branded hotels
Executive Director – Axsia Organization

Stategy4Hotels 

has been established by Principal Bill Edwards. Bill has over 35 years in the international hospitality industry. His career spans both the corporate and field operations of major hotel organisations. He has worked in Australia, New Zealand, the Pacific Islands and many countries throughout Asia and the USA. Bill's background has seen him in corporate functional roles of Finance, Development, Marketing and Human Resources. In Operations he has lead organisations, such as ITT Sheraton and IHG across the corporate organisations in the Australasia region and has been a successful General Manager of hotels. Bill's speciality has been focussing on the re-positioning of hotels and businesses and creating a human culture that knows how to beat the competition. Bill understands the competing priorities of Owners, Operators, Employees and Consumers. Across a variety of brands and the range of star ratings that exist in the current market.
Asset Management
Stategy4Hotels believes that Asset Management, needs to be focussed on the strategic elements of the business. That means that the business needs a plan for sustainable growth. The plan requires a focus on the fundamentals of delivering results in the current market while positioning the business for tomorrow. There needs to be a focus on execution for today's financials while building the resources to deliver for tomorrow. Resources are both Capital and Human with the customer at the centre of satisfaction, if the business is to be successful.
Consultancy and Representation
Bill as the head of Strategy4Hotels has a wide and vast background in negotiation and strategic planning. He has been instrumental in many successful negotiations over his time and has always understood the competing priorities of the various stakeholders. This background and experience provides the ability to achieve the right outcomes required by any client.Speciality negotiations are targeted around Management/Franchise agreements, Development programs, selection of human capital, refurbishment programs and concepts and budgets and financial expectations.
Vanilla Management
With the advent of more Franchise agreements now prominent, Stategy4Hotels is well placed to assist Owners in establishing self-managed organisations. Stategy4Hotels will work with Owners to establishing or reviewing and planning the right organisation structure and the appropriate human capital to drive a successful business model.
Associates
Stategy4Hotels has a wide range of associates that can be engaged to assist in the best outcome for any client. The associates are all experienced personnel or organisations that through their own rights are professional and aligned to Stategy4Hotels concepts and goals.