(Originating Member)
UHL Hospitality is a well-recognised independent specialist firm of consultants to the hospitality industry.  UHL is one of the leading and accredited hotel and hospitality development strategy consultants in Asia Pacific & EMEA. We provide fast response comprehensive services to developers and owners of hotel and resort projects that are backed by substantial experience and know-how.
Your major benefit by us working with you on your hospitality sector investment is securing maximum earning capacity and reducing operating costs while gaining growth potential.
Because our extensive industry background puts us unequivocally as a foremost accredited hotels and hospitality development strategist group in Australia you can be confident in utilising our expertise for new ventures or existing operations.
(member since Pre 2000)
Since its inception, the philosophy of Project and Hospitality Valuers (PHV VALUERS)  has been to build a well respected, professional, service orientated firm of property consultation on a national basis to assist our corporate, government and private clients in their real estate occupation investment and development endeavours. Our staff have extensive experience and skill in specialised property valuation and consultancy and project management. PHV VALUERS Valuers is a boutique firm heavily concentrated on providing dedicated, independent services to its valuable client base.
We work as a team, dedicated a driven to provide the highest level of professionalism and expertise via its key personnel.
The future of PHV VALUERS is one of expansion through Australia, New Zealand and South East Asia.
Chris Kogler from PHV holds a 2019 CHIA Certificate. The "Certification in Hotel Industry Analytics" (CHIA) is the leading world recognized hotel-related Hospitality and Tourism Hotel performance recognition, structured in associated with STR, AHLA (American Hotel & Lodging Association) and ICHRIE (International Council on Hotel, Restaurant and Institutional Education). This recognition provides evidence of a thorough knowledge of the foundational metrics, definitions, formulas, and methodologies that are used by the hotel industry. Recipients have types of hotel industry data and to make strategic inferences based upon that analysis. Certification also confirms a comprehensive understanding of benchmarking and performance reports. After a 2 day training session, the recipients of the CHIA are required to pass an Exam and if successful receive a CHIA certificate.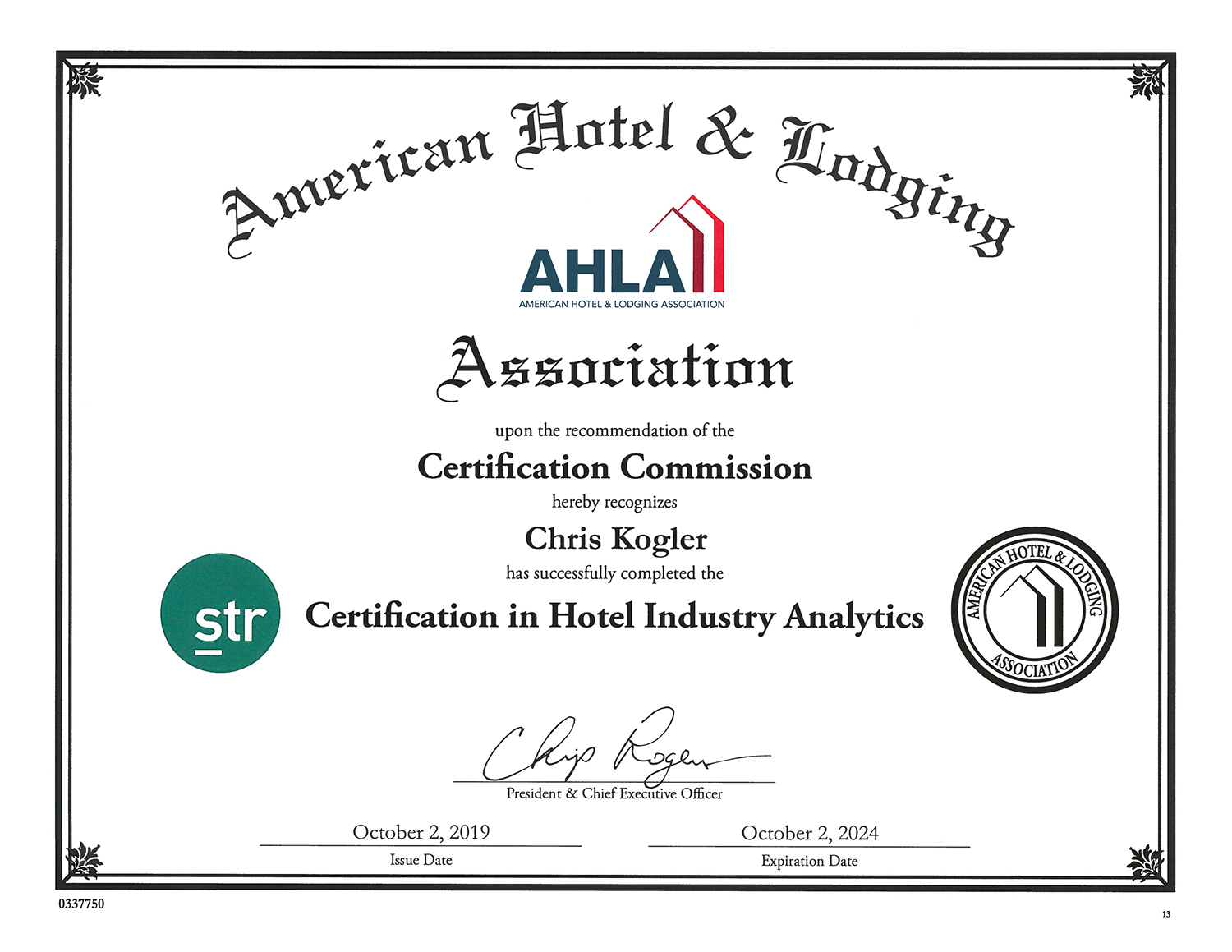 Vision Hospitality
(member since Pre 2000 – formerly FDI)
Vision Hospitality is a design, planning and development company offering a comprehensive professional service to the hospitality and catering industry. We specialize in the specific discipline of foodservice, beverage, housekeeping operations required in the development to the commercial, institutional and industrial hospitality market.
Each project assignment is approached on its individual merits, requirements and operating needs, assessing and coordinating the program with the developer, architect and services consultant to ensure that the operational interests of the client is maintained at all times.
Vision Hospitality operates throughout Australia, the South East Asian and Pacific Rim Regions. All documentation will be prepared and administrated through our office located on the Gold Coast in Australia. Vision Hospitality is supported by 40 years of International experience in the foodservice, beverage and hospitality industry, maintaining a professional association with other major international specialist foodservice companies and manufacturers of equipment and systems.
Our product training and knowledge, in all forms of catering equipment and service systems is extensive and we are able to offer this experience ensuring that the needs and requirements of the Client and Operator are most suitably accommodated. We are able to provide professional expertise and advise to assist the development team, architect and administrator or any other professional design organizations, with qualified support in a very specialized field.
Our professional services are offered in various categories and are available separately or as an integral package. Our approach to a project is driven by our ability to provide highly qualified service and professional advice irrespective to the size or complexity of the project. We pride ourselves on the level of attention to the overall operations of a project, ensuring that the performance of the operating systems function with the minimal of labour intensity and to maximize the return on the investment through economical efficiencies over an annual operating period.
Company objective.
Our objective is to formulate and develop an effective and productive operating system to meet the maximum service demands and compliment the project. It is the objective of this company to develop economic budgets and efficient operational systems to reduce labour intensity, minimize annual operating cost and maximize the return on the investment.
As part of an overall design and development team, it is our policy to establish a functional operating system and product that will compliment to entire team and finished project. It is our policy to ensure that the interests of the Client, operator and development team are maintained at all times.
8 Kirribilli Court Robina Q 4224
P: 0478 202 656
E: hospitality.gc@vision1.com.au
(member since Pre 2000)
Garasu Art Studio was founded in 1991 in the Hinterland of the Gold Coast in Australia.
As the founder and sculptor I have been active in the arts for over 25 years and have secured commissions for the Gold Coast City Council, Companies, Resorts and private individuals in Australia.  My works vary greatly in medium, size and style.  The philosophy is to create a sculpture that not only pleases the client but is suitable for the environment and at the same time is aesthetically beautiful.
Of course I consider the Public Sculptures for Ramada Resort Hervey Bay, the Crown Plaza Pelican Waters and the Silverwater Resort in San Remo VIC a great achievement but every piece, no matter how small, leaving the studio has my full devotion and attention to achieve top quality.  All my pieces are one- off original sculptures.
My versatility in style and mediums is of great advantage working within the corporate and hotel sector.
(member since Pre 2000 – formerly Resort Interiors)
Hotel Interiors is the major supplier of furniture to hotels, motels and resorts within Australia and throughout the world.
Specialising in custom made hotel furniture and providing a complete F.F & E turnkey to new hotels, as well as being extremely well experienced specialists in the refurbishment of existing rooms, hotels, resorts and serviced apartments.
Specialising in custom made hotel furniture and providing a complete F.F & E turnkey to new hotels, as well as being extremely well experienced specialists in the refurbishment of existing rooms, hotels, resorts and serviced apartments.
Hotel Interiors manufactures commercial designer furniture packages to smaller boutique hotels and motels through to some of Australia's largest accommodation projects offering total flexibility suited to all budgets.
We provide a full fitout solution from the initial concept and design through to prototype rooms, project management at all stages, delivery and installation, and final clean.
We offer a single point of contact and 'project manage' all you're furnishing requirements making it a seamless operation.
Our management team has over 30 years' experience and success in supplying quality products to hotels, motels, resorts and serviced apartments with an impeccable reputation of delivering furniture on time, every time and on budget. This proven record and success has made us a trusted leader to the hospitality industry.
Enjoy the first class trusted service as Hotel Interiors delivers its promise and beyond.
DAVD Consulting Engineers
Specialist Hospitality Technology Consultants
(member since 2000)
DAVD Consulting Engineers, established in 2000, is a leading independent Hospitality Technology Consulting Firm specialising in design solutions and implementation for Audio Visual, Communications and Hospitality Technology for the International Hotel market.
DAVD's engineers have developed their skill sets through a combination of formal engineering education, industry certified training and relevant commercial experience. With this knowledge base as a reference, DAVD is confident that we provide professional, informed, and proven technology solutions.
We are based in Brisbane, servicing the east coast of Australia. Each of our projects is allocated a single person as the Client contact, with the remainder of the DAVD team providing transparent support.
We differ from many other consulting firms in that we are Design Consultants, providing an exacting solution for our clients. We are engaged by a variety of professions, including Developers, Architects, Builders, Project Managers, Electrical Consultants, ICT & AV Managers and Operational Teams.
We remain part of the project team until after project completion, providing a technical buffer between our Client and the Contractors.  This ensures a seamless transition through all stages: Developer, Architect, Service Consultants, Builder, Owner/Operator and Contractors, through to overseeing Staff interaction with the technologies.